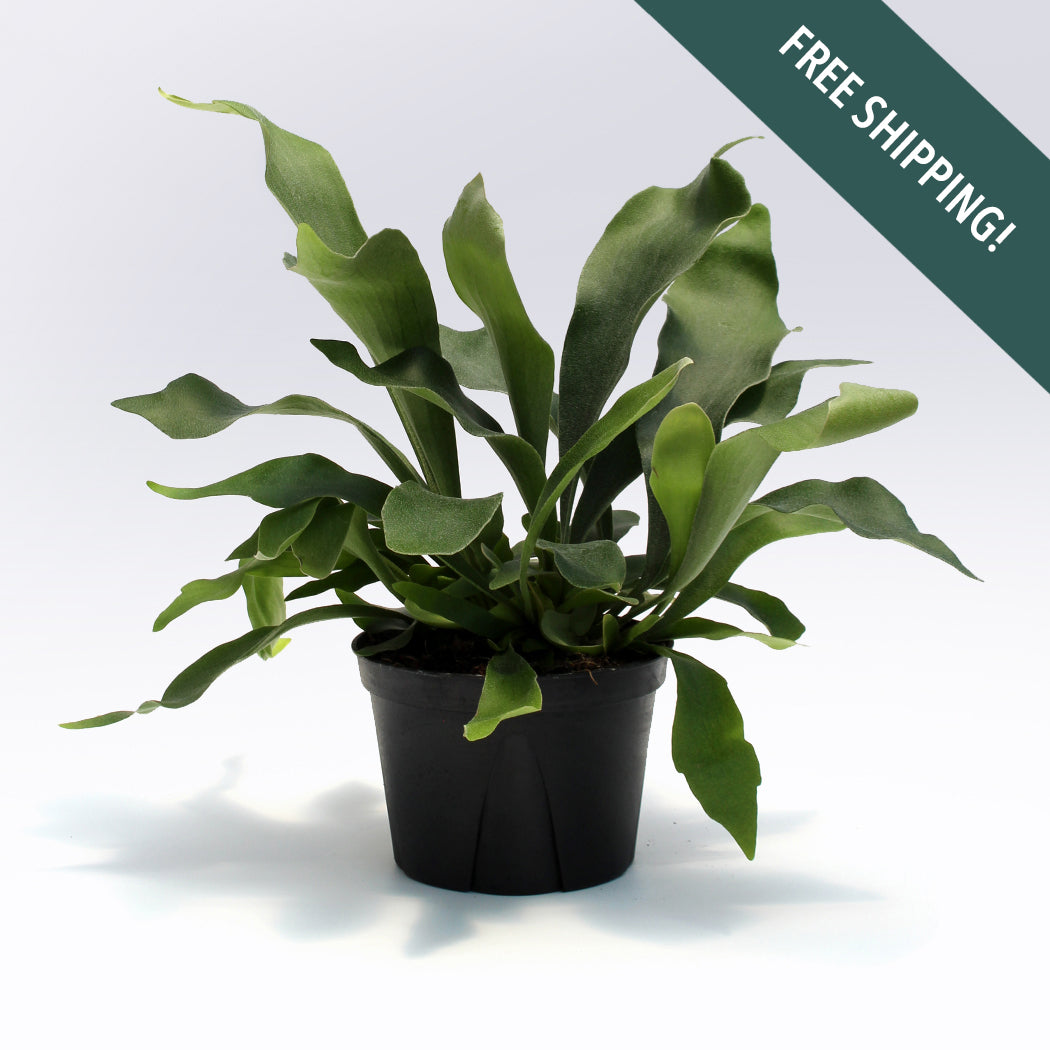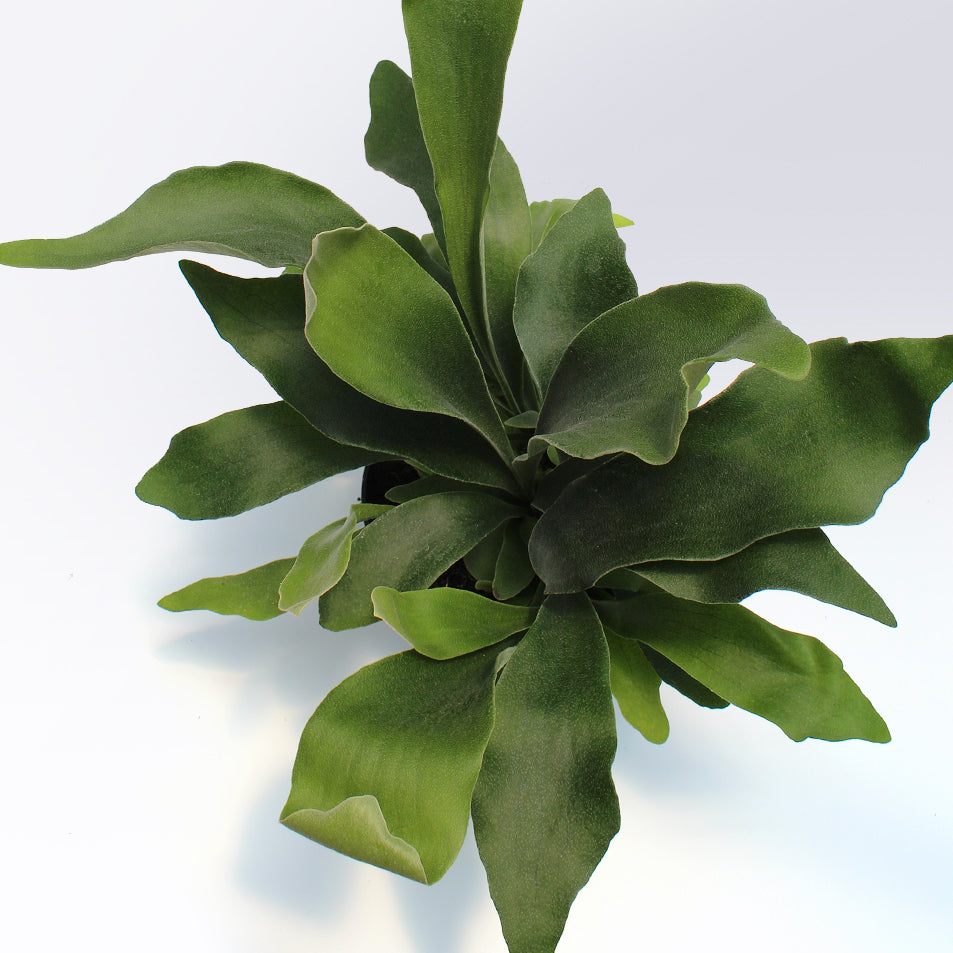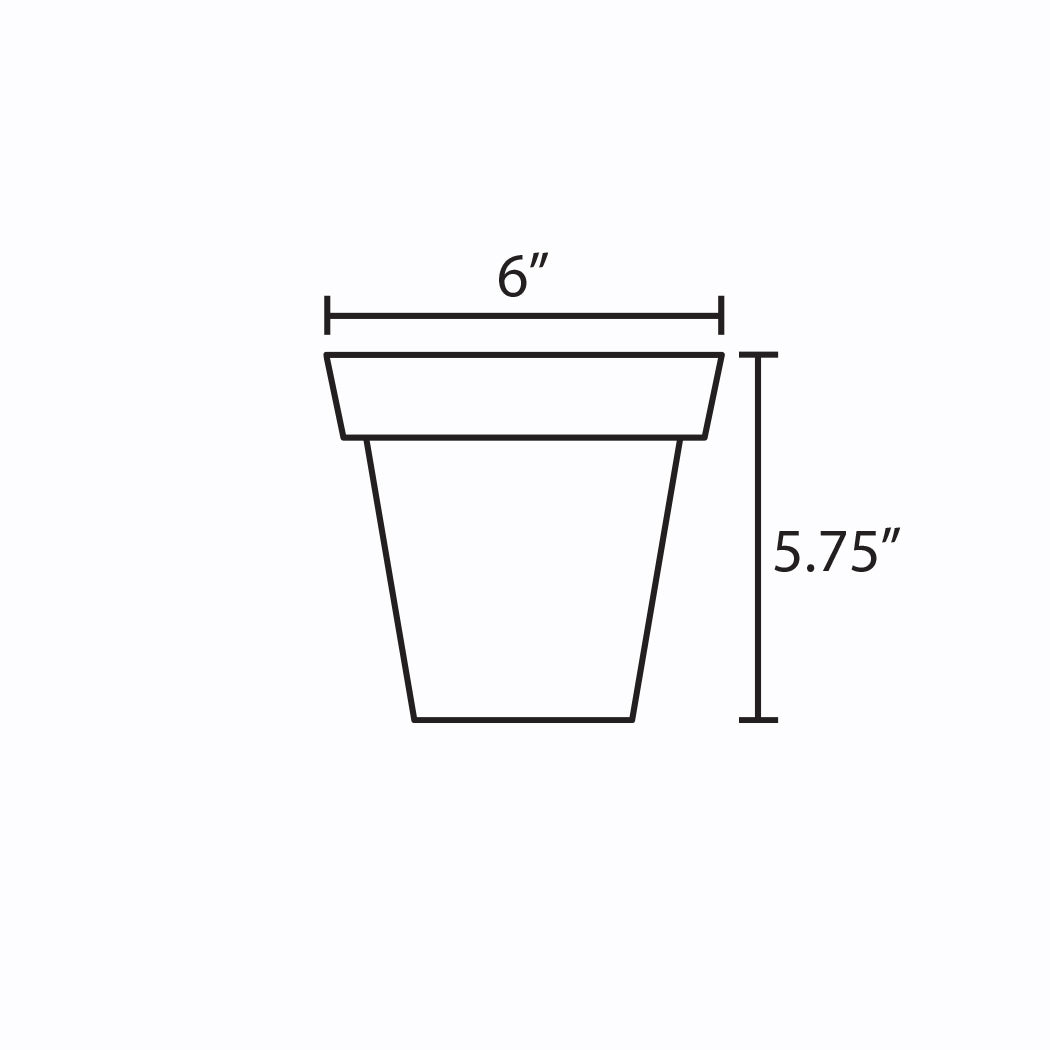 Staghorn Fern | 6-Inch Container
Staghorn ferns have two types of leaves: one that resembles antlers, and a second that looks like a large flat shield. The flat leaves help anchor the fern on a mounting surface, and will cover the pot of potted specimens in time. Its relatively easy-to-care for nature makes it a great choice for both beginners and experienced plant lovers.
Light: Medium to bright, indirect light
Water: Water 1-2 times per week, keeping the soil moist, but not soggy. It's ideal to water from the side to avoid watering directly into the rhizome, as this will promote rot.
Fertilize: Once a month during the spring and summer months with a diluted, well-balanced, water-soluble fertilizer.
Pets: Pet friendly
Plant Care Videos
Warranty Policy
Plant care library to come.
Plant Care Videos
Plant care library to come.
Warranty Policy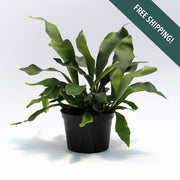 Staghorn Fern | 6-Inch Container