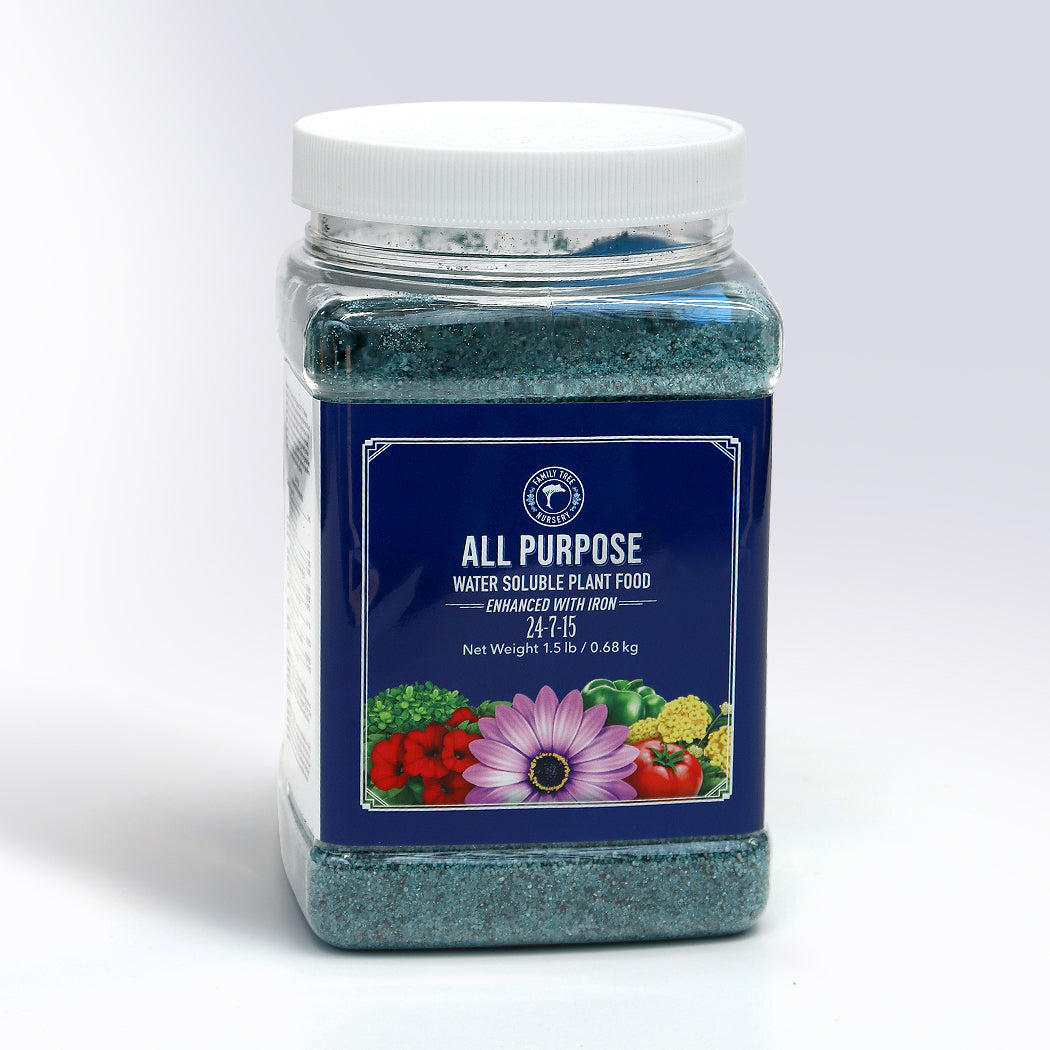 Water Soluble Plant Food | 1.5 lb
Our All Purpose 24-17-15 Water Soluble Plant Food is a professional grade product designed to feed a wide range of plants. When used as directed, this product will promote excellent growth, color and blooms in houseplants.
Directions:
Mix 1 teaspoon of our All Purpose Water Soluble Plant Food in 1 gallon of water. Thoroughly wet the root zone until water begins to exit the drainage holes on the bottom of the container. Apply once a month during the Spring and Summer months.
Plant Care Videos
Warranty Policy
Plant care library to come.
Plant Care Videos
Plant care library to come.
Warranty Policy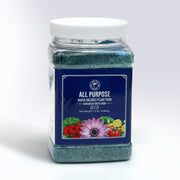 Water Soluble Plant Food | 1.5 lb