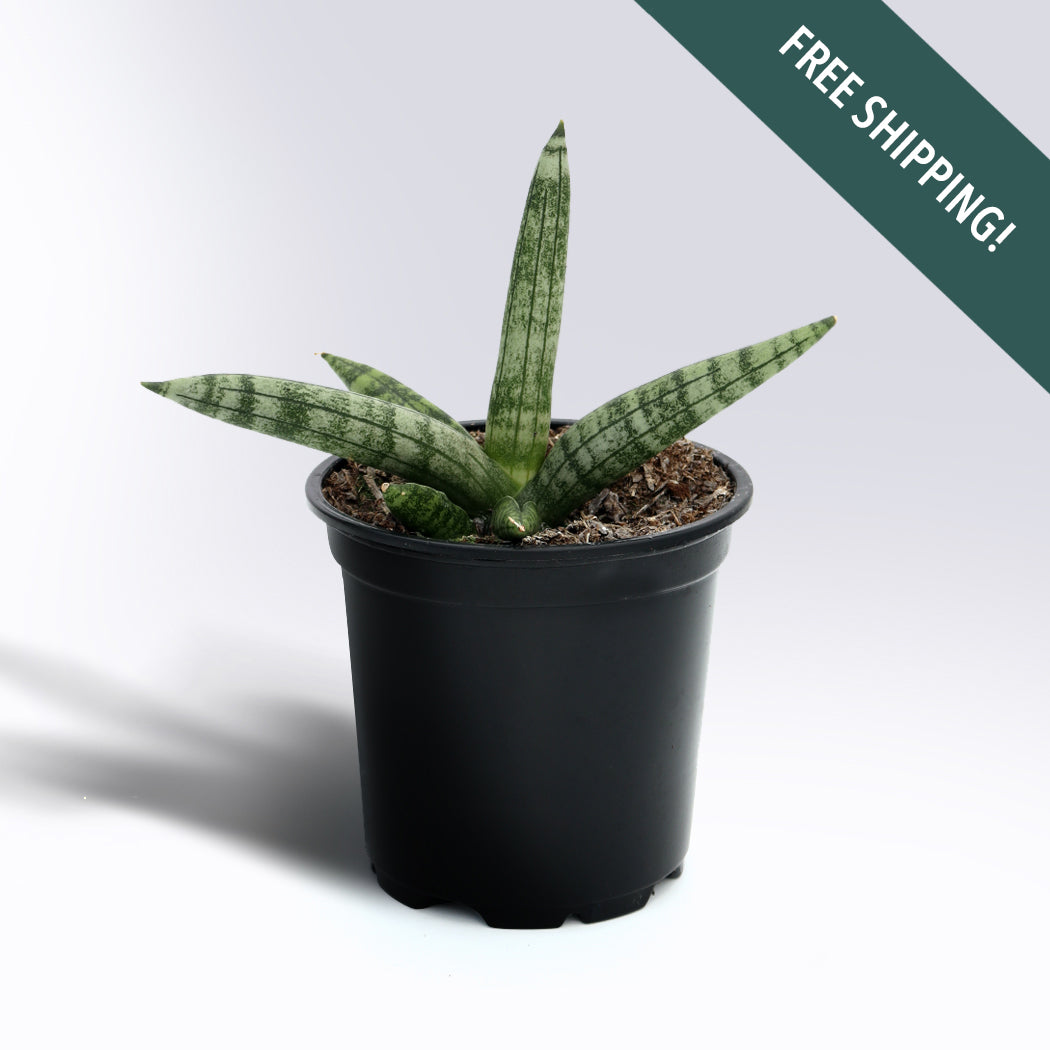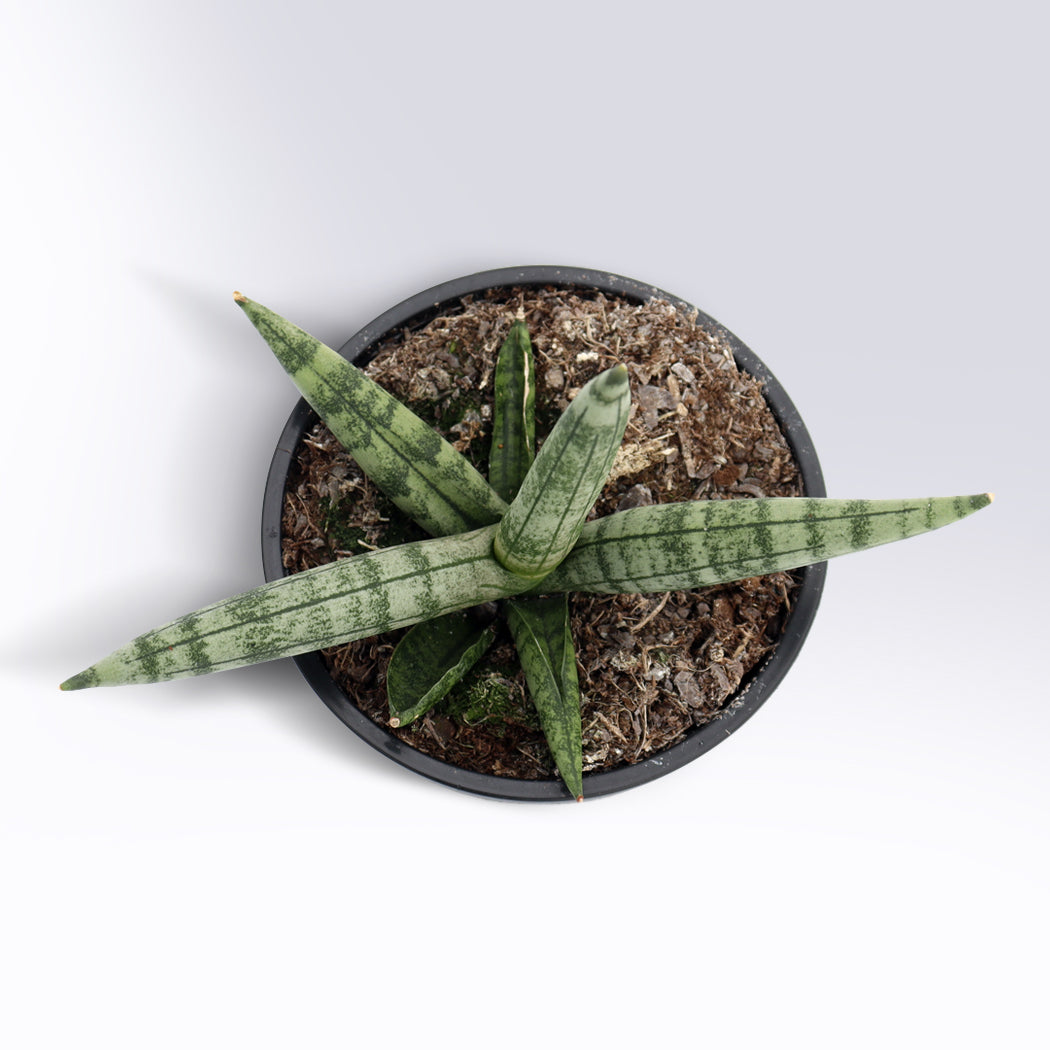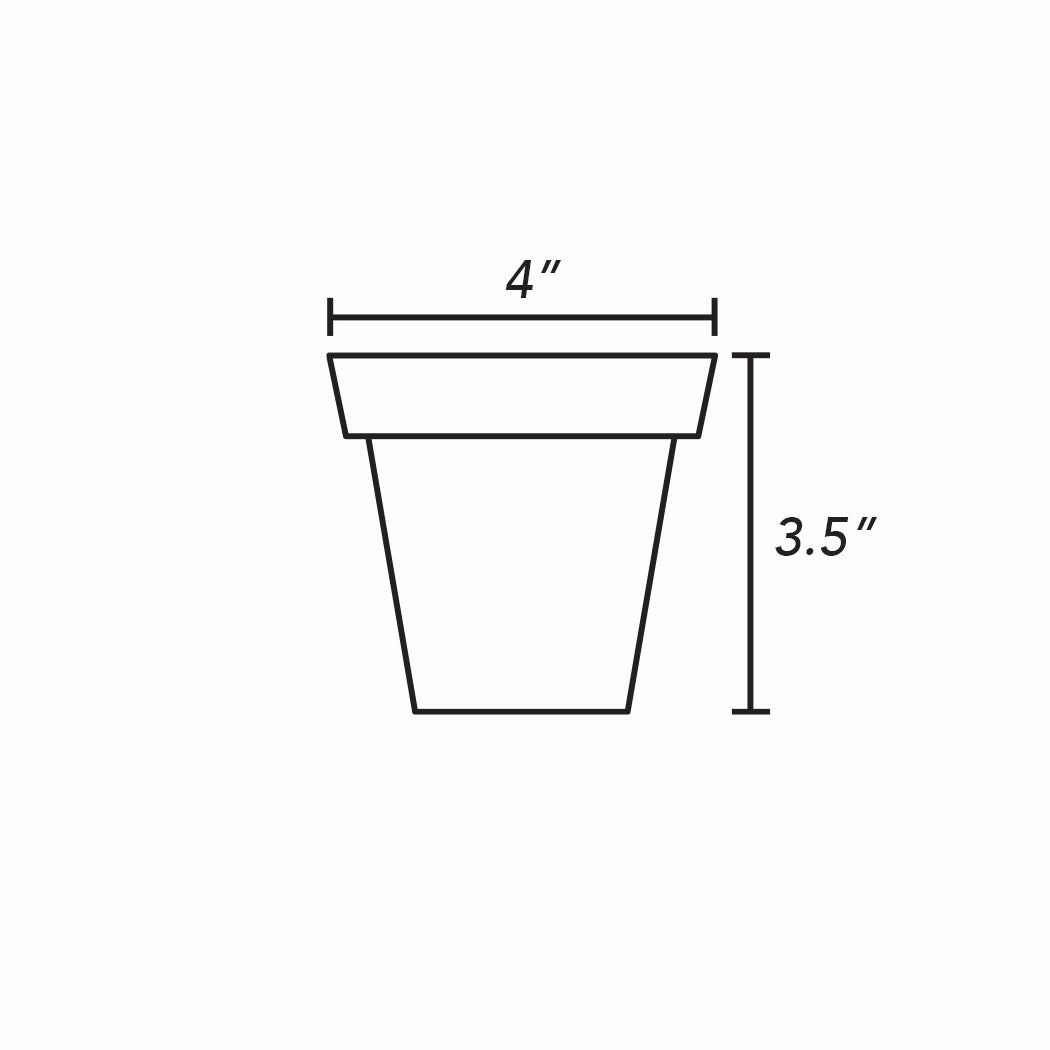 Sansevieria Cylindrica 'Starfish' | 4-Inch Container
A compact Sansevieria with cylindrical, fan-shaped leaves that grow at different angles to give the plant a star-like appearance. Its tubular leaves are covered from top to bottom with distinct, dark-green circles. As with other sansevieria plants, the 'Starfish' is drought tolerant and very easy to care for, making it a great option for beginners.
Care: Easy
Light: Performs best in medium to bright, indirect light, but can also tolerate low light environments.
Water: Allow the soil to go completely dry (Sansevierias are very forgiving) before watering thoroughly. Water until excess water flows from the container's drainage hole. Do not allow your plant to sit in standing water or soggy soil.
Growth Habit: Upright
Fertilize: Once a month during the spring and summer months with a diluted, well-balanced, water-soluble fertilizer.
Pets: Causes digestive distress if ingested.
Plant Care Videos
Warranty Policy
Plant care library to come.
Plant Care Videos
Plant care library to come.
Warranty Policy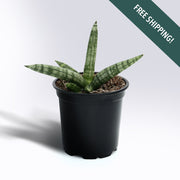 Sansevieria Cylindrica 'Starfish' | 4-Inch Container