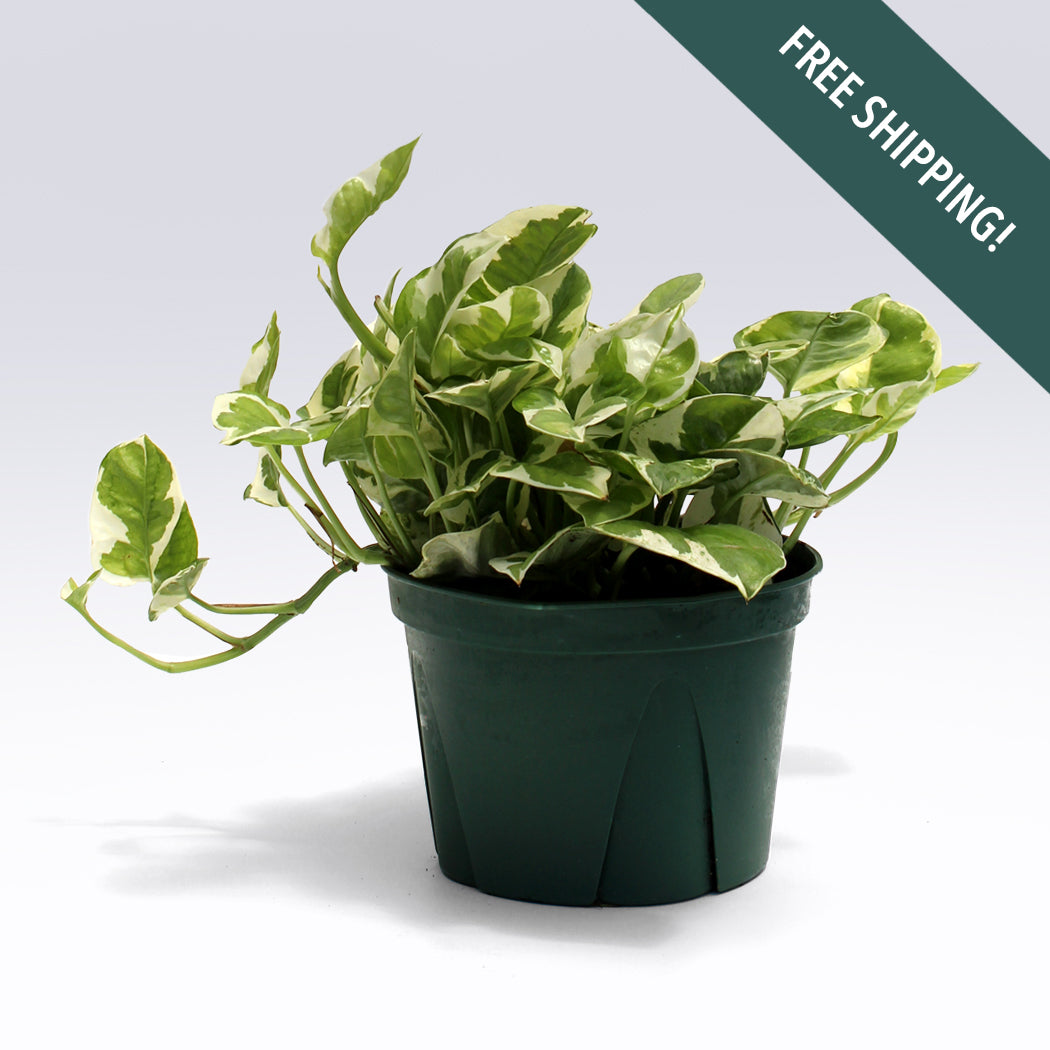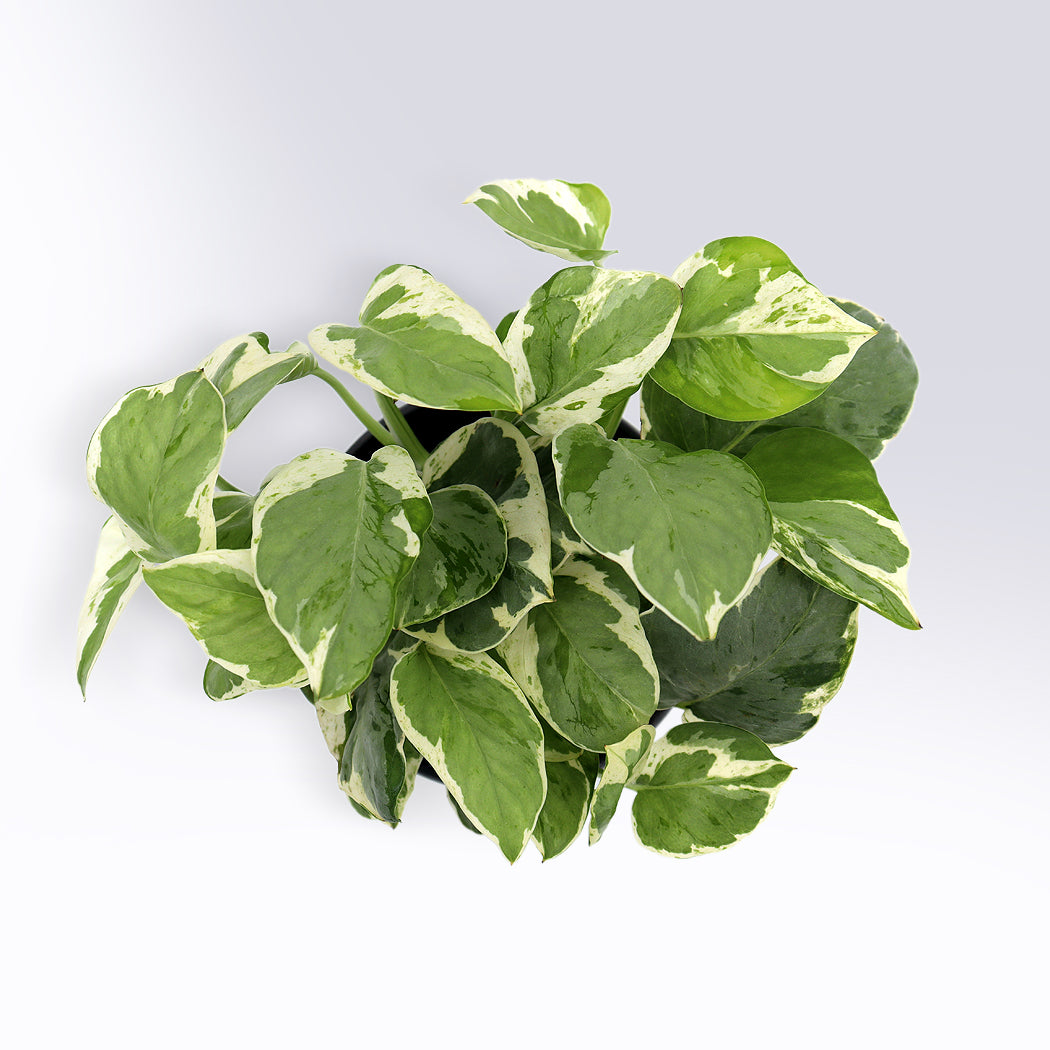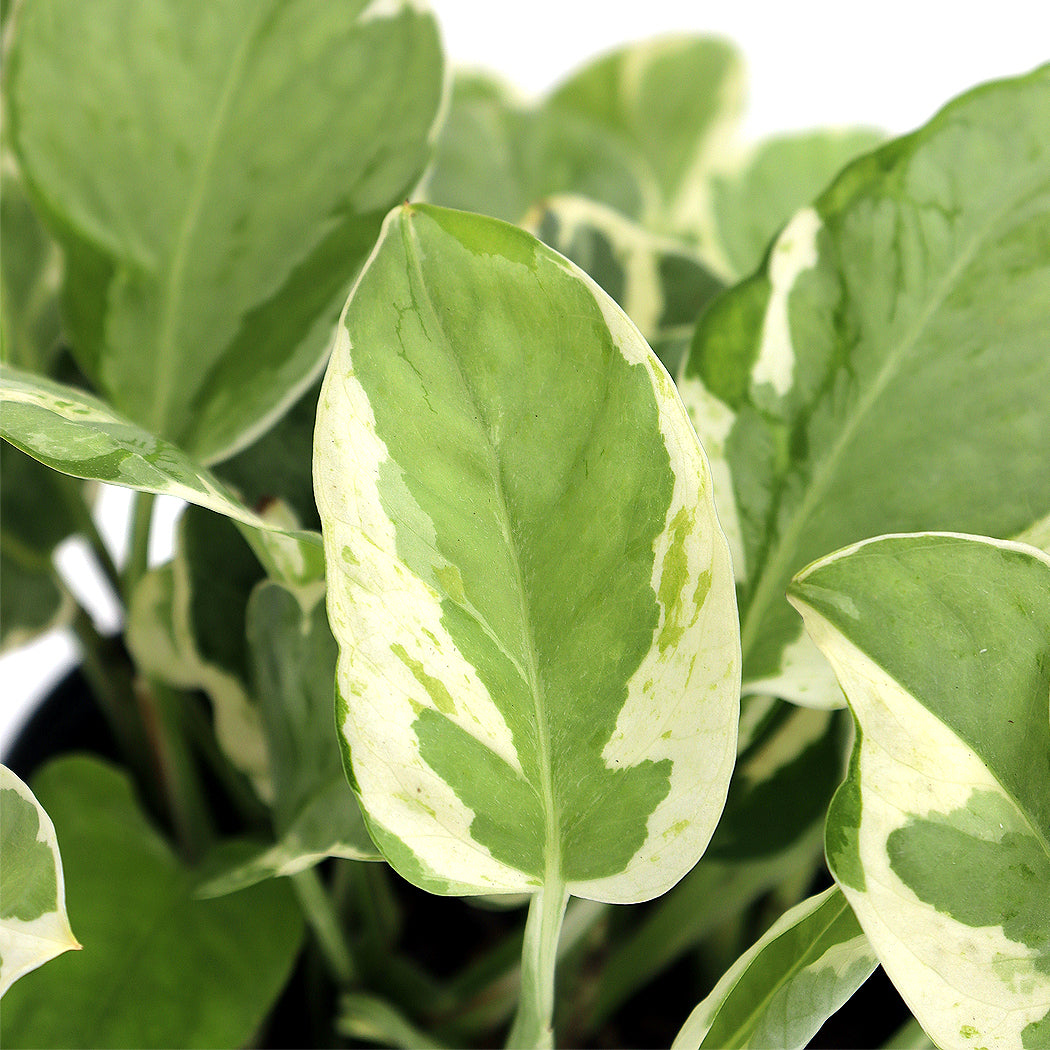 Pothos N'Joy | 4-Inch Container
The N'Joy is a delightful variety of pothos that is characterized by its compact growth of vibrant green and cream variegated leaves. This low-maintenance plant is easy to care for and makes a terrific beginner plant.
Care: Easy

Light: Grows best in medium to bright, indirect light, but can also tolerate low light.
Water: Allow soil to dry 1/2 way down the container before watering thoroughly. When leaves begin to droop, it's a sign that the plant is thirsty.
Growth Habit: Vining
Fertilize: Once a month during the spring and summer months with a diluted, well-balanced, water-soluble fertilizer.

Pets: Causes digestive distress if ingested.
Plant Care Videos
Warranty Policy
Plant care library to come.
Plant Care Videos
Plant care library to come.
Warranty Policy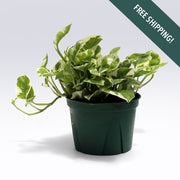 Pothos N'Joy | 4-Inch Container