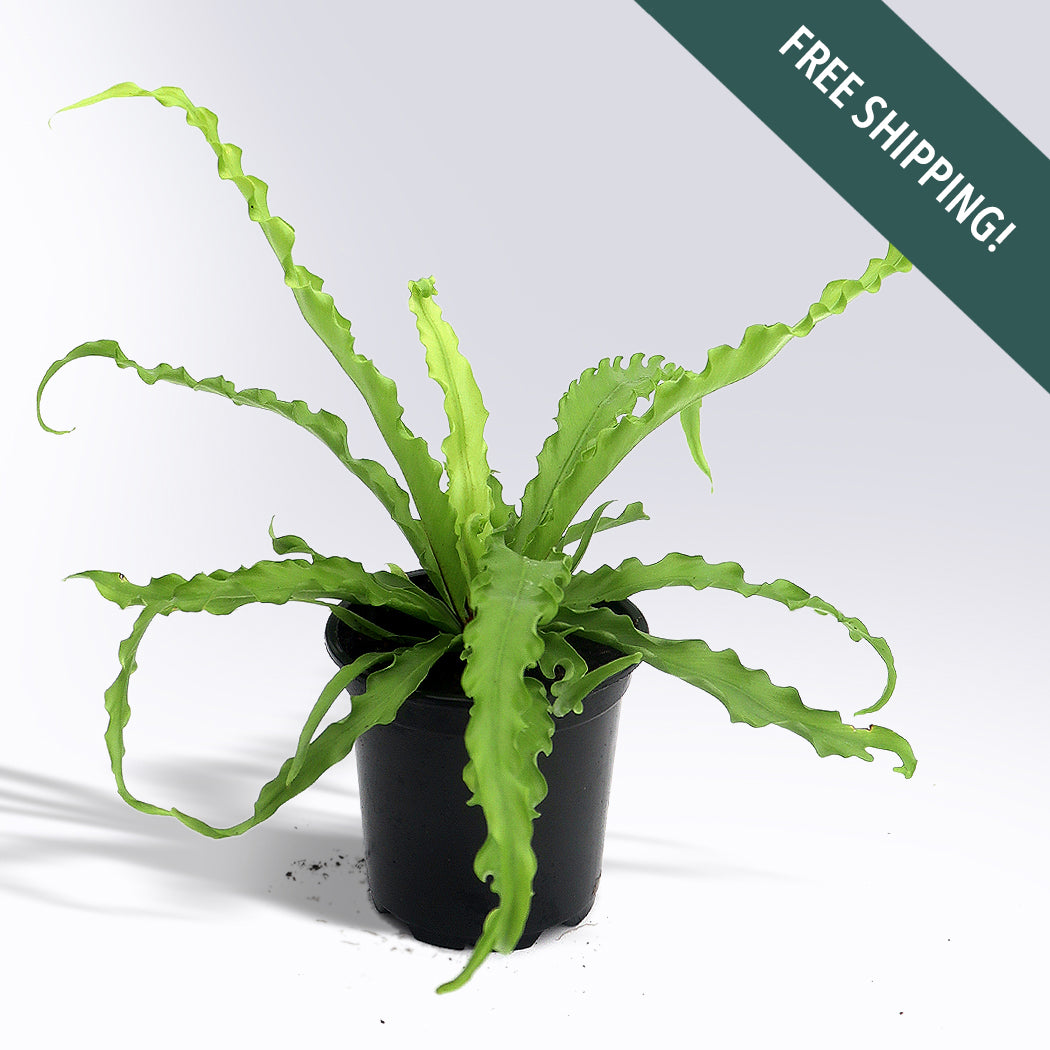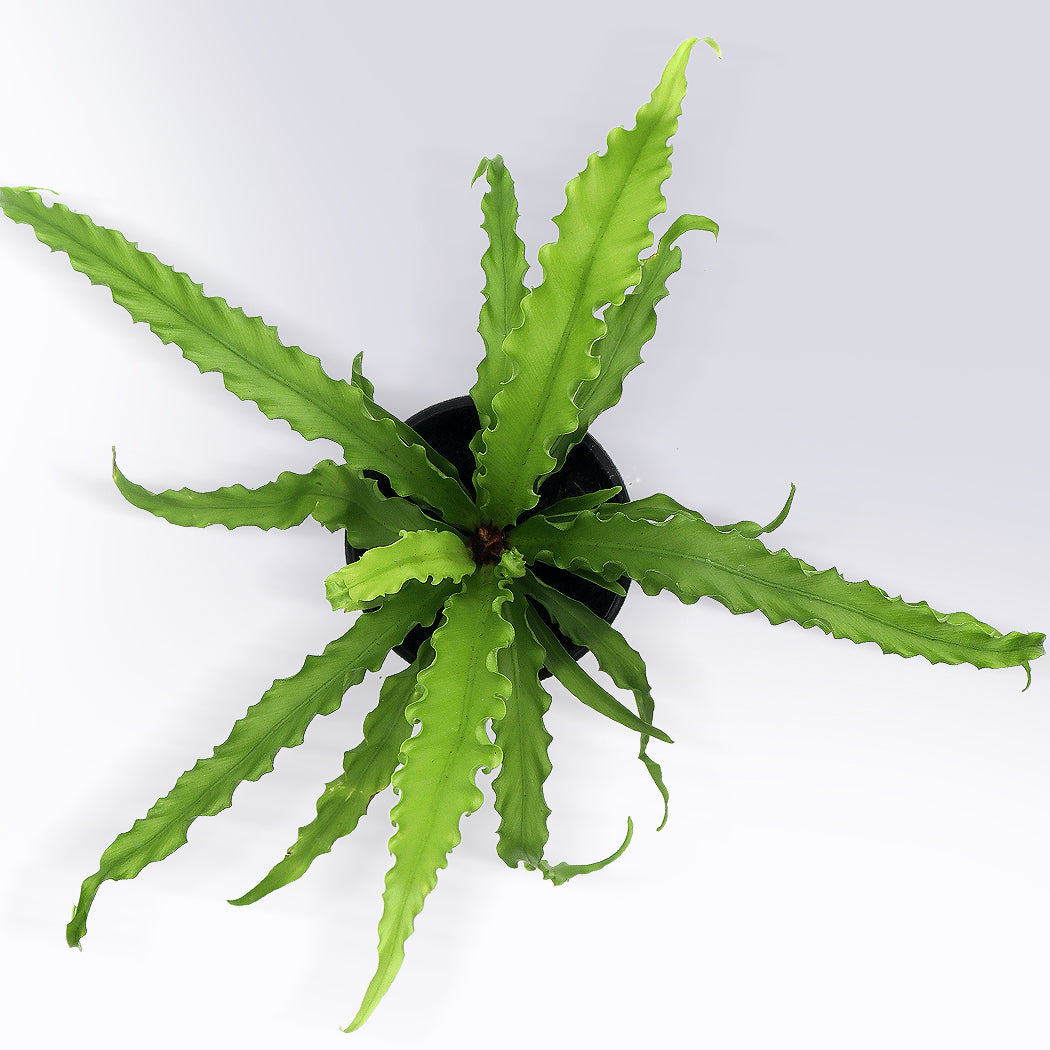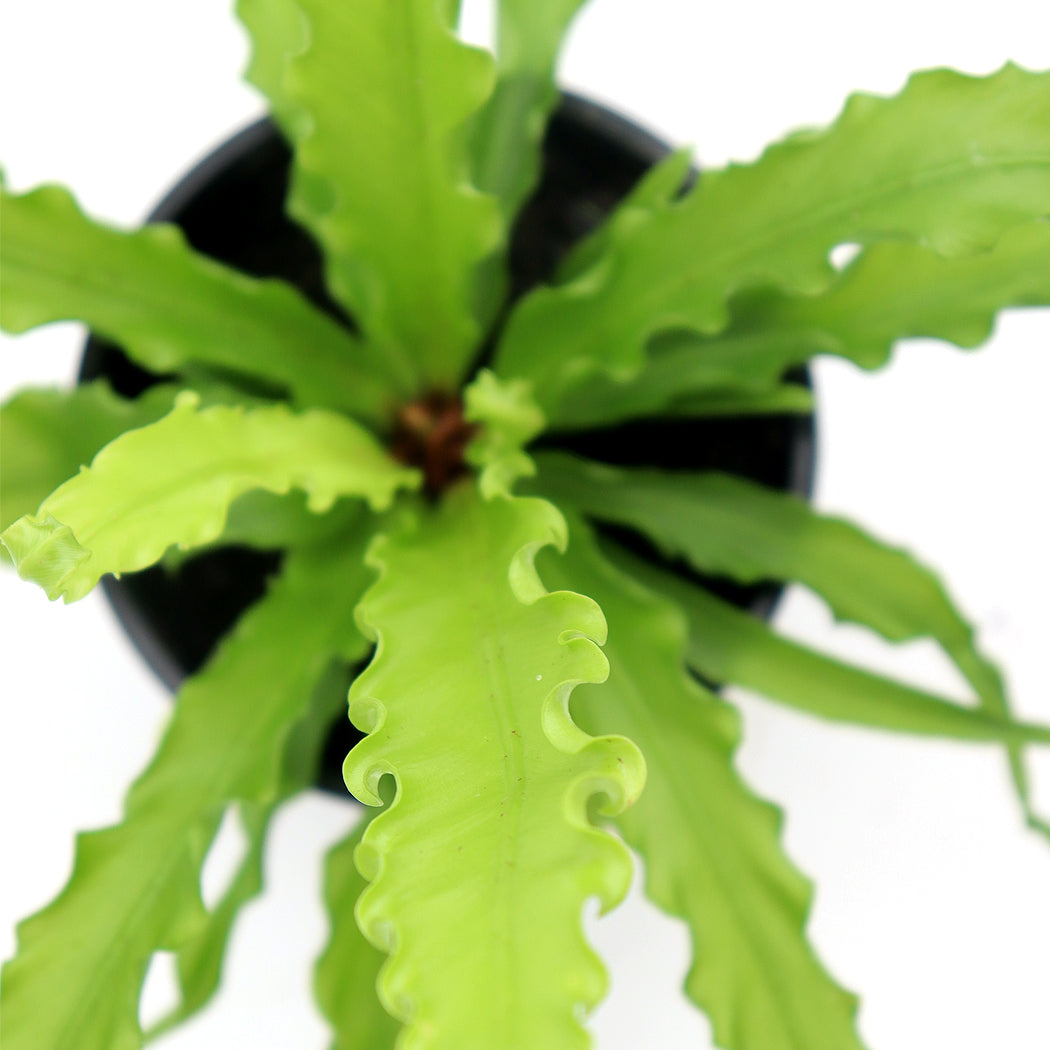 Bird's Nest Fern | 4-Inch Container
A beautiful fern with broad, simple leaves. Rippled edges add interest to the foliage. The name comes from the tightly curled new leaves that form a rosette in the center of the plant.
Care: Moderate
Light: Performs best in medium to bright, indirect light. 
Water: Water 1-2 times per week, keeping the soil moist, but not soggy. Avoid watering directly into the rosette, as this will promote rot.
Fertilize: Once a month during the spring and summer months with a diluted, well-balanced, water-soluble fertilizer.

Pets: Pet friendly
Plant Care Videos
Warranty Policy
Plant care library to come.
Plant Care Videos
Plant care library to come.
Warranty Policy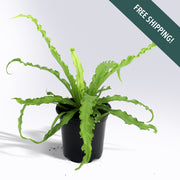 Bird's Nest Fern | 4-Inch Container